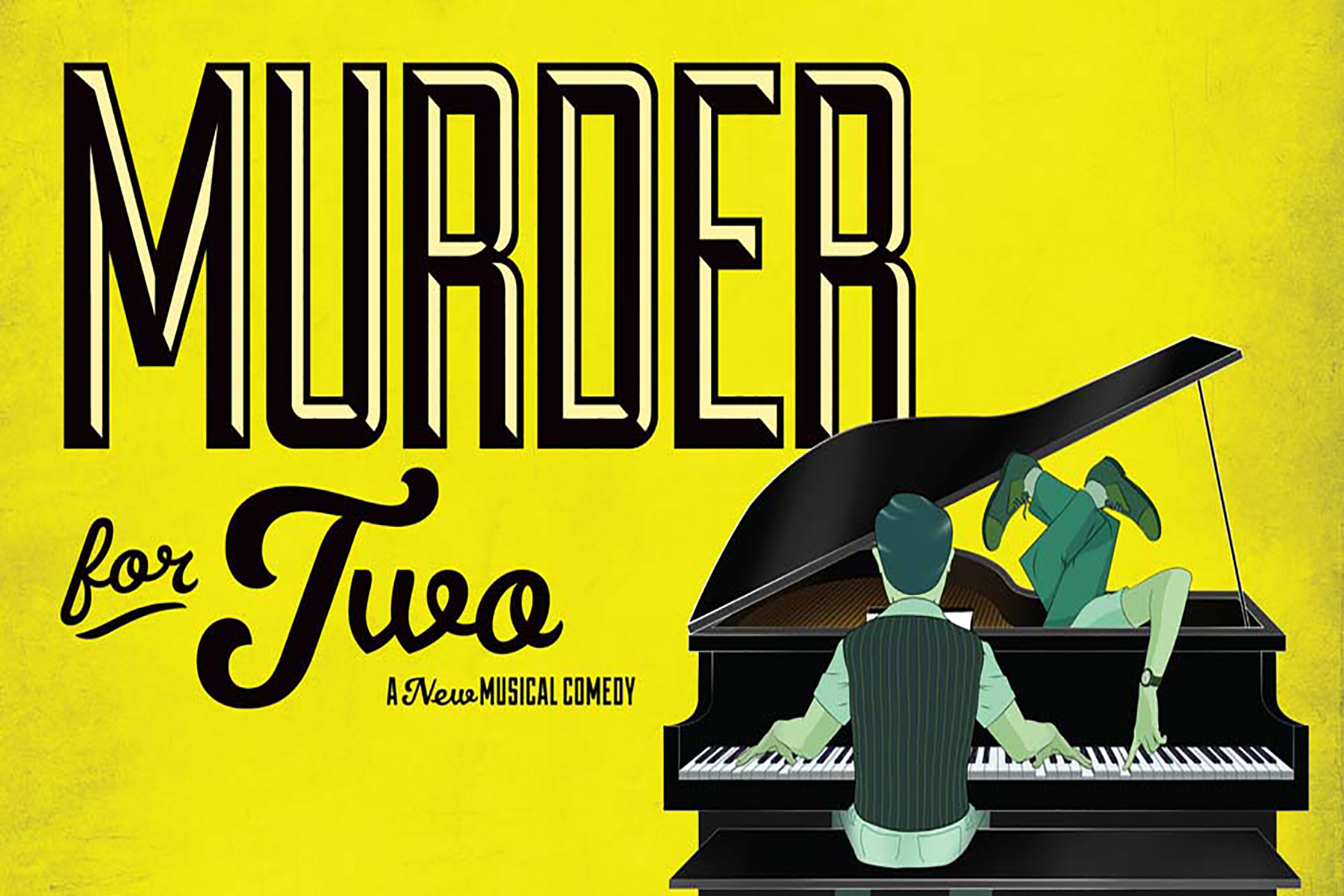 Murder for Two
Book & Lyrics by Kellen Blair
Book & Music by Joe Kinosian
August 5–28, 2022

Join us for one of the most uproarious Off-Broadway musical comedies to hit the stage! Two actors, 13 characters, one piano! A zany blend of classic musical comedy and madcap mystery, this whodunit is a highly theatrical duet loaded with killer laughs!
------- ♪♫♪♫♪♪♫♪♫♪♪♫♪♫♪ -------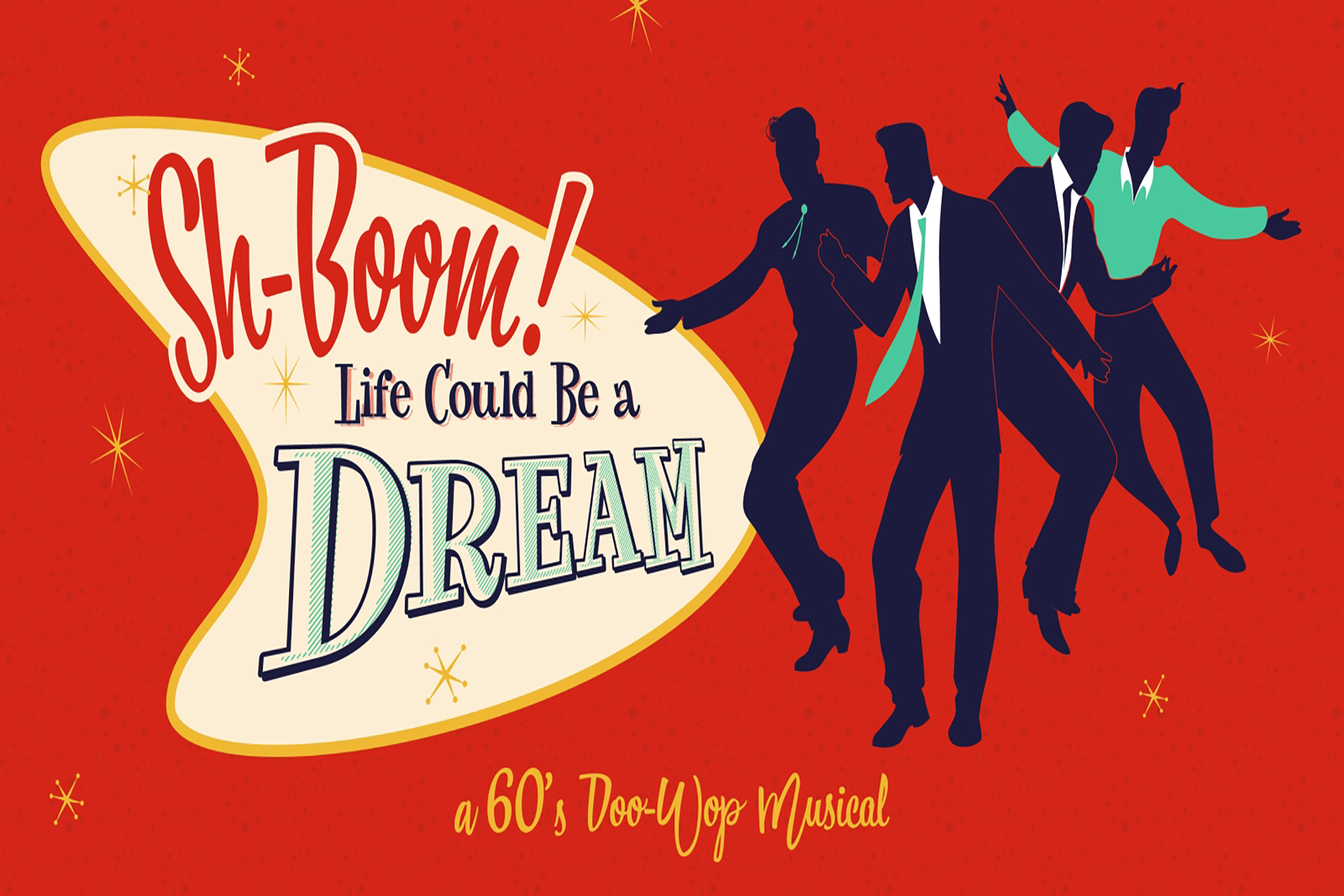 Sh-Boom!
Life Could Be A Dream
Wrtten & Created by Roger Bean; Musical Arrangements by Roger Bean & Jon Newton
September 23 – October 16, 2022

Meet Denny and the Dreamers, a fledgling doo-wop singing group preparing to enter the Big Whooper Radio contest to realize their dreams! The early 60s hits include "Fools Fall in Love," "Tears on my Pillow," "Runaround Sue," "Unchained Melody" and many more!
------- ♪♫♪♫♪♪♫♪♫♪♪♫♪♫♪ -------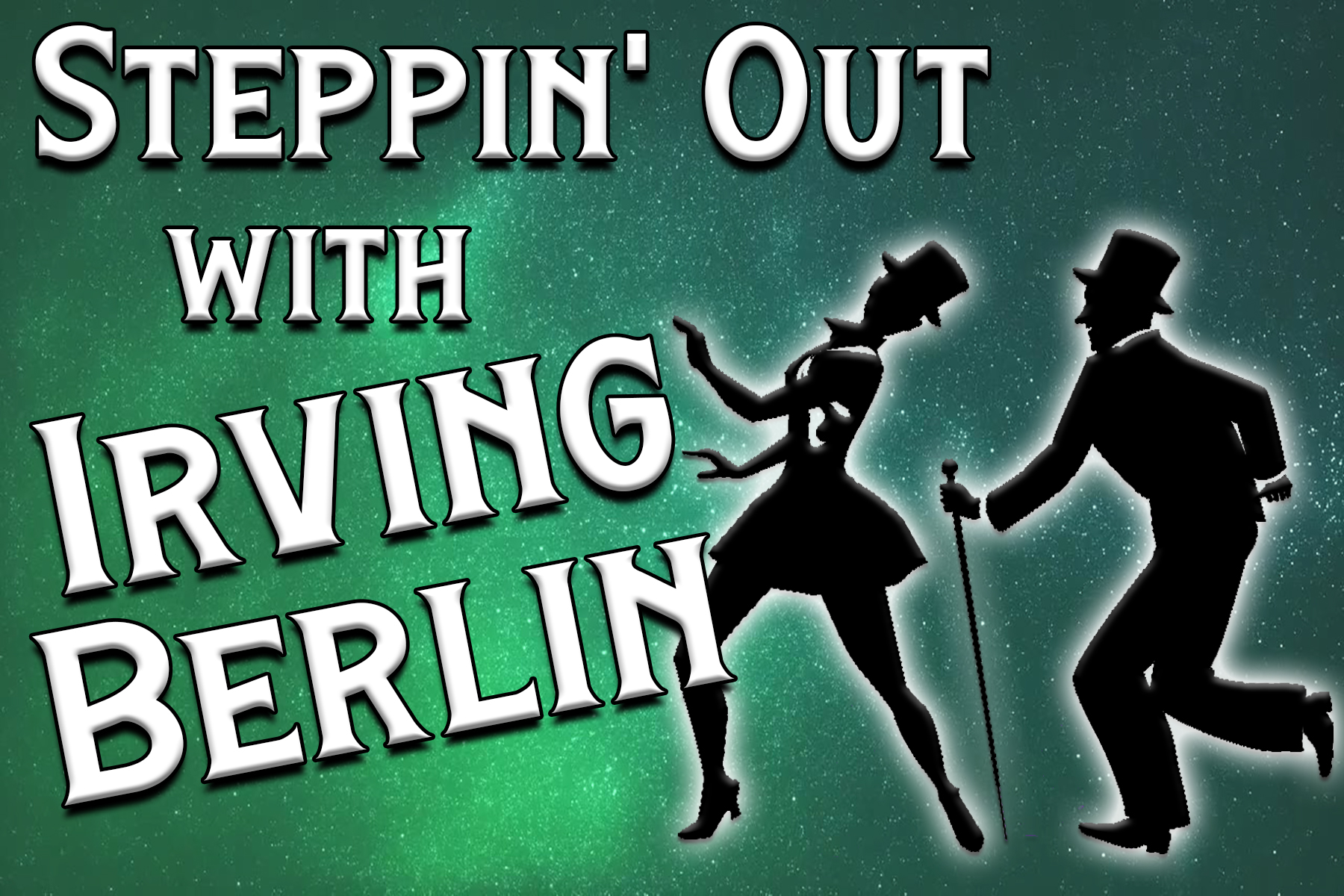 Steppin' Out
with Irving Berlin
Music & Lyrics by Irving Berlin
Conceived by Roy Alan; Musical Arrangements by Christopher Leavy; Dialogue by Todd Allen Long
Nov. 11–20 & Dec. 1–17, 2022

Celebrate the life and career of this iconic American composer with this outstanding song and tap dance tribute! Featuring an assortment of well-loved classics including "White Christmas," "Blue Skies," "Puttin' on the Ritz," "Steppin' Out With My Baby" and more!
This production is suitable for all audiences. Age requirements: Matinees - ages 10 years and older / Evening performances - ages 15 years and older.
------- ♪♫♪♫♪♪♫♪♫♪♪♫♪♫♪ -------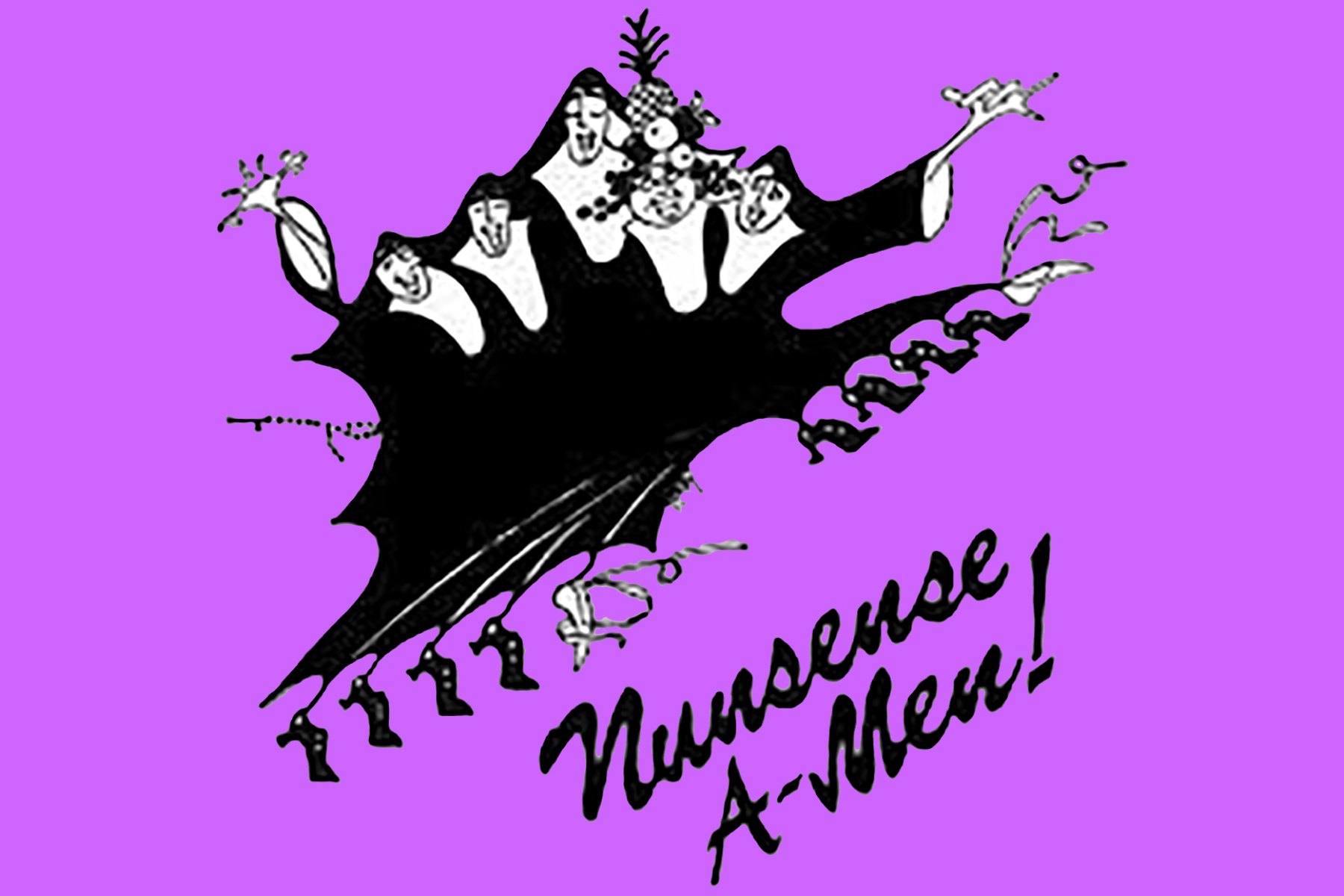 Nunsense A-Men!
By Dan Goggin
January 20 – February 18, 2023


Hallelujah! This side-splitting musical comedy is the original Off-Broadway musical Nunsense with a twist... all of the nuns are portrayed by men! When The Little Sisters of Hoboken Convent discover their cook, Sister Julia, Child of God, has accidentally poisoned 52 of the sisters, they decide to perform a variety show to raise funds for the burials.
------- ♪♫♪♫♪♪♫♪♫♪♪♫♪♫♪ -------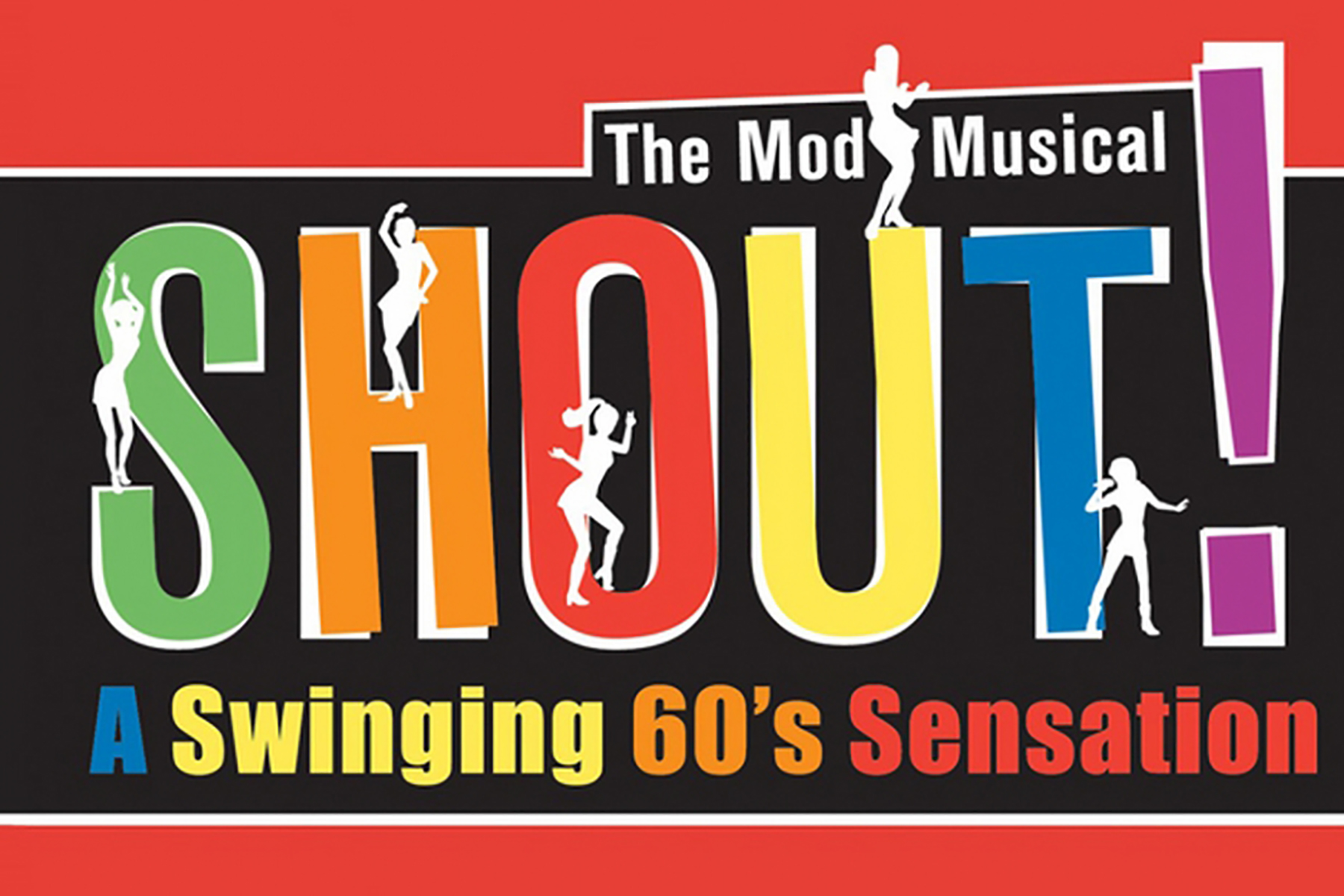 SHOUT! The Mod Musical
Created by Philip George & David Lowenstein
Continuity by Peter Morris
March 17 – April 22, 2023

Journey back to 1960s London and the liberating days that made England swing! This smashing Off-Broadway musical features an irresistible score of hit music by Dusty Springfield, Petula Clark, Lulu and more, including "Downtown," "Don't Sleep in the Subway" and "You Don't Have to Say You Love Me."
------- ♪♫♪♫♪♪♫♪♫♪♪♫♪♫♪ -------

Desperate Measures
Book & Lyrics by Peter Kellogg
Music by David Friedman
May 12–21 & June 1–11, 2023

Inspired by Shakespeare's Measure for Measure, this hilarious, critically-acclaimed Off-Broadway musical comedy took New York by storm! When Johnny Blood gets into trouble, can a crazy cast of characters including a wily sheriff, an eccentric priest, an authoritarian governor, a saloon girl gone good, and a nun out of the habit pull off the greatest caper yet, or will he be left hanging?