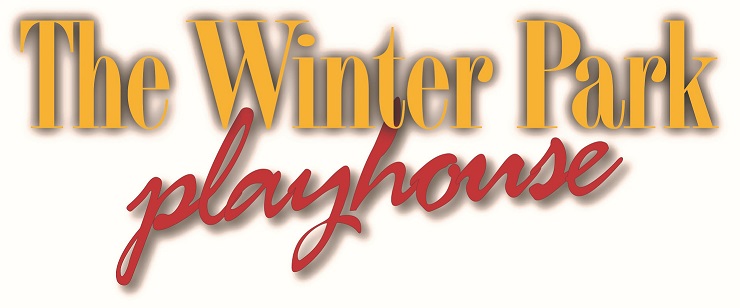 2017-2018 SERIES AUDITION NOTICE & BREAKDOWN
The Winter Park Playhouse, Central Florida's only professional musical theatre, will hold annual auditions for its 2017-2018 Series of professional musicals on Monday, March 13, 2017 from 12:00 - 9:00 p.m.
Auditions are by appointment only and will take place at The Winter Park Playhouse, 711 Orange Avenue, Suite C, Winter Park, FL 32789. Call (407) 645-0145 to schedule an audition time.
The Playhouse is seeking Equity (O.A.T. Category 3 Contract) & Non-Equity musical theatre performers.
Housing is not generally provided. In special circumstances, a patron will host a visiting actor.
Audition Requirements:
Prepare 16-32 bars of an up-tempo and a ballad (classic musical theatre pieces preferred) and a one minute comic monologue.
Bring sheet music in your key- an accompanist will be provided. No tapes or CDs permitted.
Bring a non-returnable headshot and resume.
Dance combinations will be taught at the call-back auditions on Monday, April 3, 2017.
Please see the casting breakdown that follows for the show titles, dates and available roles.
We strongly encourage all ethnicities to audition!
SOME ENCHANTED EVENING
Music by Richard Rodgers / Lyrics by Oscar Hammerstein II / Concept by Jeffery Moss
Rehearsals start July 10 / Runs July 27 – August 20, 2017
All roles must be strong, versatile musical comedy actors who have a legit sound and dance extremely well.
BILLY: (Vocal Range: Baritone) Tall, dark, sexy, could play Jud or Billy Bigelow. A "Leading Man" type who must sing well and have a great personality. This guy must dazzle the ladies with his charm and have a sense of humor and a commanding way with the music.
WILL: (Vocal Range: Tenor) A song and dance man who could play Will Parker but also could be right for Lt. Cable. A friendly performer who must be able to play comedy as well as tender moments.
JULIE: (Vocal Range: Soprano to a high A) A pretty blond who could play Laurie or Julie. Light Soprano. Must have a soft sexiness and playfulness that is endearing. Beneath it all is a spunky lady.
ANNA: (Vocal Range: Soprano to a high F) An attractive lady who could play Anna, Lady Thiang or Aunt Eller. Must have a quality of mystery and sensuousness and be able to play both the regal and the silly.
NELLIE: (Vocal Range Soprano to a high A) A strong and up-front performer who might play Ado Annie or Nellie. Appealing with a big voice. Might also be at home doing rock and roll, but now finds herself doing the Rodgers and Hammerstein "Classics."
LIFE COULD BE A DREAM
Written & Created by Roger Bean / Musical Arrangements by Roger Bean & Jon Newton
Rehearses August 28 / Runs September 14 – October 8, 2017
All roles must be able to sing intricate harmonies throughout and all must dance well.
DENNY VARNEY: (Vocal Range: Tenor C3 – Ab4; Falsetto to D5) Five years after high school graduation, Denny still lives with his mother, goofing off in the family basement instead of working for a living. Denny's lack of ambition and discipline have always been his downfall, but the new WOPR Radio "Dream of a Lifetime Talent Search" has put new wind in his sails. He uses his talents as a former Crooning Crabcake (the Glee Club at Springfield High) to first create a duo, then a trio, and finally a quartet to help find the unique doo-wop sound (and backer's money) he needs to bring his dream to reality. Jealousy rears its head when the final member of the group unintentionally steals Denny's spotlight.
EUGENE JOHNSON: (Vocal Range: Tenor C3 – A4; Falsetto to A5) Denny's best friend and co-conspirator, Eugene works hard just to stay in step with Denny's fast- moving schemes. During most days, Eugene works for his Dad down at the Springfield Sweet Shop, but at night he cuts loose with his fellow Crooning Crabcakes during singing and dancing practice in Denny's basement. The entrance of an old grade-school crush, Lois, threatens to derail all attempts at winning the radio contest, and Eugene has to work twice as hard as the others to keep his mind in the game.
WALLY PATTON: (Vocal Range: Bass/Baritone F2 – G4; Falsetto to D5) A checker at the Piggly-Wiggly, and older brother to bad-boy Billy Ray (from The Marvelous Wonderettes), Wally is the son of a preacher who truly becomes the heart and soul of the group. He's desperate to be a part of the group, because inclusion seems better than exclusion. Still a youngster himself, often childish, he does have an uncanny knack for seeing what's important in life when the going gets tough. But that doesn't mean he's not immune to a full-on crush when Eugene's grade-school sweetheart comes into the picture.
SKIP HENDERSON: (Vocal Range: Bass/Baritone Ab2 – G4; Falsetto to Eb5) The last add-on to the singing group, Skip is the new guy from the wrong side of the tracks, and a natural singing whiz. He works for Big Stuff Auto, the new sponsor of the group, and is added to Denny's fledgling group to turn it into a proper quartet. Skip is definitely the new alpha male, and Denny feels pushed aside and ignored for the seemingly brighter talents Skip brings to the table. Skip is also conflicted about falling in love with the boss's daughter, Lois, the girl that Eugene and Wally are already fighting over.
LOIS FRANKLIN: (Vocal Range G3 – F5) Daughter of "Big Eddie" Franklin, owner of Big Stuff Auto, and herself a former song leader at Springfield High, Lois arrives on the scene to help shape the boys into a real singing and dancing group. Going against her father's advice, she decides to give his sponsorship money to the fledgling singing group, and in doing so, falls head-over-heels in love with bad-boy Skip. Lois' parents refuse to allow their daughter to date the grease monkey from their auto shop, and the fireworks that ensue threaten to destroy the whole enterprise.
MRS. VARNEY: Denny's offstage mother. Played by actress portraying Lois.
DADDY LONG LEGS
Music & Lyrics by Paul Gordon / Book by John Caird / Based on a novel by Jean Webster
Rehearses October 30 / Runs November 16–18 & November 30–December 17, 2017
All roles must sing and act extremely well
JERUSHA ABBOTT: (Vocal Range: Soprano II) A witty, innocent, strong-willed young woman who has a mysterious benefactor who agrees to send her to college under the condition that she write him a letter once a month. Not knowing who he is, she names him "Daddy Long Legs" and shares with him her discoveries of love, self, adventure and literature.
JERVIS PENDLETON: ROLE CAST
BABES IN HOLLYWOOD
Created by David Grapes / Musical Arrangements & Medleys by Andrew Philip Herron
Rehearses January 8 / Runs January 25 – February 24, 2018
All roles must be able to sing harmonies throughout and dance very well
WOMAN 1: (Vocal Range: G3 – D#5 / though G3 – E5 is a plus) A bright-eyed ingénue, subtly reminiscent of the young Judy Garland, but capable of playing a more sensual part in Act II.
WOMAN 2: (Vocal Range: F#3 – D5 / though F3 – E5 is a plus) A worldly chanteuse, subtly reminiscent of the older Judy Garland, but secure enough to be a trustworthy emcee – a gal who's been-there-done-that, but has an admirable attitude about it.
MAN 1: (Vocal Range: G#2 – E4 / though G#2 – A4 is a plus) A vaudevillian performer subtly reminiscent of the young Mickey Rooney, but capable of coming across as real in ballads.
MAN 2: (Vocal Range: G2 – D#4 / though G2 – F#4 is a plus) Less an impersonator of Mickey Rooney than a grown man to counter-balance Man 1 – perhaps the man Mickey Rooney might have become had he stayed purely a Broadway song and dance man.
NUNSENSE A-MEN
By Dan Goggin
Rehearses February 26 / Runs March 15–25 and April 5–21, 2018
All roles must be strong, versatile musical comedy actors who sing well.
SISTER MARY REGINA, MOTHER SUPERIOR: Male (Vocal Range: B3-F5) A feisty, overweight Sophie Tucker-type who can't resist the spotlight.
SISTER MARY HUBERT, MISTRESS OF NOVICES: Male (Vocal Range: G3-F5) The second in command, she is always competing with the Mother Superior. African-American actor preferred.
SISTER ROBERT ANNE: Male (Vocal Range: G3-D5) A streetwise taught character from Brooklyn. A constant source of aggravation for the Mother Superior.
SISTER MARY AMNESIA: Male (Vocal Range: Db4-C6) A very sweet nun with great comic timing that lost her memory after a crucifix fell on her head. Puppetry skills a plus.
SISTER MARY LEO: Male (Vocal Range: G#3-G5) The novice, who has entered the convent with the firm desire to become the first nun ballerina. Ballet ability and dancing in Pointe shoes a plus.
THE HONKY TONK ANGELS
Written by Ted Swindley
Rehearses April 23 / Runs May 10 – 20 & May 31 – June 10, 2018
ALL ROLES CAST