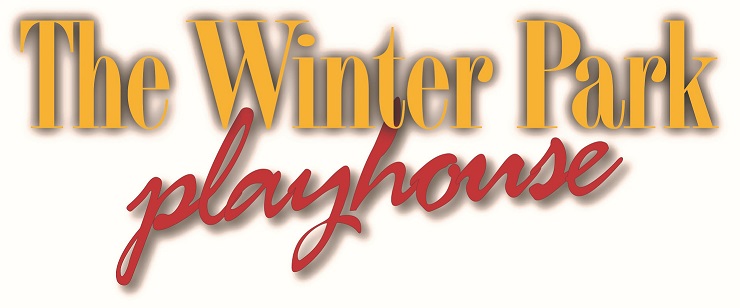 AUDITIONS for the 2nd Annual Florida Festival of New Musicals

The Winter Park Playhouse, Central Florida's only professional musical theatre, will hold annual auditions for the 2nd Annual Florida Festival of New Musicals on Tuesday, June 5, 2018 and Wednesday, June 6, 2018 from 10 a.m. to 4 p.m.
The Florida Festival of New Musicals has been created by The Winter Park Playhouse to advance and elevate the genre of musical theatre by fostering the development of new musicals and the artistic growth of writers and composers. The four-day festival will run August 23-26, 2018 at The Winter Park Playhouse and will showcase brand new, never-before-produced musicals. The first act of each musical will be fully read and sung concert-style, without staging, by varying casts of professional actors and musicians.
All ethnicities are strongly encouraged to attend!
Auditions are by appointment only and will take place at The Winter Park Playhouse, 711 Orange Avenue, Suite C, Winter Park, FL 32789. Please call (407) 645-0145 to schedule an audition time.
The Playhouse is seeking Equity (Staged Reading Agreement) & Non-Equity musical theatre performers. Housing is not provided. Rehearsals and performances will be no more than a 23-hour total commitment over a three-week period.
Audition Requirements:
Prepare 16-32 bars of an up-tempo and a ballad (classic musical theatre pieces preferred) and a one minute comic monologue.
Bring sheet music in your key - an accompanist will be provided. No tapes or CDs permitted.
Bring a non-returnable headshot and resume.
Please see the casting breakdown that follows for the show titles and available roles.
EXTENDED STAY
Book By: Jenny Stafford / Lyrics By: Jenny Stafford and Scotty Arnold / Music By: Scotty Arnold
*Seeking strong musical theatre performers
LEADS
OWEN, 30, a magnetic dreamer. Charming, enthusiastic, but with a deep sense of fear/stuckness underneath. Tenor.

EMMA, mid-twenties, genuine but fearful. Earnest, timid, but with a strong and sassy side. Mezzo with a folk sensibility.

ETHAN, 30, a rugged traveler. A bit of a ladies man—smooth, slick, sexy. Tenor.
EXTENDED STAYERS (Double as ensemble for the dream sequence)
MR. MCGORTY, 50s, the gruff hotel manager. Rough around the edges, unenthusiastic. Baritone.

MRS. JONES, 50s, a perky divorcee. A busybody, energetic and slightly annoying. Soprano.

LARRY, 40s, a struggling writer. Wry, sarcastic. Baritenor.

MR. GONZALEZ, 40s, an unlucky father. Kind-hearted and eternally optimistic. Tenor.

MR. MONROE, 50s, a grump stuck in his ways. Tenor.
HOW TO MARRY A DIVORCED MAN
Book & Lyrics by Bryan D. Leys / Music by Clare Cooper
*Seeking versatile musical theatre performers who are excellent close harmony singers
LAYLA DIAMOND - (Vocal Range G3-Eb5) A rock and roll reporter turned editor, funny, impulsive, a bit sarcastic, 31.
GRACE JOHNSON - Formerly, Zelda Diamond, (Vocal Range G3-D5) Layla's Mother, an actress on the soap "Live for Love", 52.
BO BERGMAN - (Vocal Range E3-A4) A sports promoter, divorced, easy-going with a sense of humor, 34.
MOLLY BERGMAN - (Vocal Range G3-Eb5) His daughter, bright, precocious and a little scary, 14.
GLINDA FEINSTEIN - Formerly Glinda Bergman, (Vocal Range G3-C5) Bo's ex-wife, also famous as Betty Black the Punk Rocker in years past. Nice but edgy, 33.
KEVIN BERGMAN - (Vocal Range D3-G4) Bo's son, a teenage womanizer, bright, but conceited and spoiled, 16.
WHITMAN R. GINSBERG - (Vocal Range D3-Eb4) Wealthy. attractive, but kind of a jerk. 28.
NOTE: Grace and Molly can be played by the same actress; Kevin and Whitman by the same actor.
THE STRANGER FROM SEVILLE
Book & Lyrics by Victor Kazan / Music by Kevin Purcell
*Seeking a musical theatre performers who sing and act extremely well.
DIEGO CLEMENTE - (mid 20s, tenor Bb1 – B3 Belt) a highly gifted artist, gentle and warm-hearted, extremely well-read but having little worldly experience
EDWARD NELSON – (60s, baritone B1 – G3 9 Lyric) an eminent American naturalist and ornithologist, a kind and compassionate man; although just as committed as ever he is becoming a little weary and disenchanted
VERY USEFUL – (40s, baritone B1 – F3) Nelson's Mayan servant; he is worldly-wise, all-seeing and all-knowing, but he is not without a sense of fun
ROBERTO DUARTE – (mid-40s, high baritone A1 – F3) (doubling Don Francisco)a good-natured man and lover of the arts; he is a dreamer with his head in the sand and has little business acumen
GABRIELA – (mid-40s, soprano B2 – F4 pref. C5) Roberto's wife, practical, plain-speaking, a slave to convention
SOFIA – (20, alto B2 – F4 Belt) Roberto & Gabriela's daughter, free-spirited, artistic, highly intelligent and well-read
AUNT MARTA – (late 40s, low alto Ab2 – E4) Gabriela's sister, a spinster, gentle and benevolent, a woman with a secret
DON VICTOR BLANCO – (early 50s, baritone B1 – D3) an immensely wealthy plantation owner, a man of outward charm but ruthless and merciless
CARLOS – (late 20s, operatic tenor Db2 – B3) Don Victor's son, a dandy, scheming and determined
DON FRANCISCO – (50s, high baritone A1 – F#3) a wealthy business associate of Don Victor
LOLA FERNANDEZ – (30s, alto B2 – C4) (doubling Rosita) a charismatic rebel leader
ROSITA - a servant in the Duarte house and Sofia's confidante
DIAMOND AND THE NORTH WIND
Book By: Jeffrey Haddow / Lyrics By: Jeffrey Haddow & Thomas Tierney / Music By: Thomas Tierney
*Seeking musical theatre performers who are excellent singers and actors.
GRANDFATHER – (70's, Baritone B flat 2 – E 4) storyteller, warm and grounded, becomes various other cameo characters throughout
BOY/DIAMOND – (11 years old, Boy soprano alto range A flat 3 – D 5) Boy -- savvy, modern kid / Diamond -- naïve, optimistic boy of the early 1930's
SARA – (30's, Mezzo Soprano. A 3 – D 5) single mother, strong yet vulnerable (doubles with a River Maiden)
MR. COLEMAN – (40's, see Cabbies / Wharf Rats) owner of horse farm, landed gentry of Precarious means
TOBIAS BLUNT – (Mid 40's-early 50's, High baritone. C 3 – F 4) ruthless, predatory business tycoon, bottomless ambition, zero scruples
THE NORTH WIND – (Indeterminate age (30's), Belt (Mezzo soprano). A 3 – D 5) beautiful otherworldly woman with long, black hair
GUSTY – (40's, Character baritone. A 3 – D 5) the North Wind's nervous, fussy, by-the- book diminutive Viking assistant
TESS – (11, Alto Belt. A 3 – D 5) tough, smart, street urchin
3 WHARF RATS -- Street-hardened thugs, become Blunt's henchmen, WR1 is the quickest of the three, WR2 relishes in violence and brutality, WR3 is abysmally stupid (double with Cabbies)
3 CABBIES – Hansom cab drivers living in the livery stables (double with Wharf Rats)
JIMMY - (High baritone G2 – G 4) is a down-home New Yorker
TEX – (Bass baritone G 2 – F sharp 4) is a cowboy
NIGEL – (Tenor A 2 – A 4) is a cockney import
3 RIVER MAIDENS – (range from F 3 – F 5 (suggest Contralto, Mezzo & Soprano) Singing inhabitants of the Back of the North Wind (double with Sara and two cameo characters)
SOMEWHERE IN BETWEEN
Book, Music & Lyrics by Alan Becker
*Seeking strong musical theatre performers who sing and act extremely well.
BENJAMIN – (about 27, Bari-tenor C3 to A4, good falsetto needed on softer songs) is an attractive, enthusiastic free spirit, torn between dreams of travel and a wish to someday marry his high-school sweetheart and re-create the happy home he remembers from boyhood before his mom died. His emerging deep yearning to chart his own course, clashing with the demands of friends and family, drives him to a cyclothymic episode (like a mild bipolar breakdown).
KATE – (about 27, Alto belt A3 to D5, head voice to F5) Ben's fiancée, is great-looking, sensible and smart. She says what she thinks and does what she wants. She feels she steadies Ben's mood swings. She helps Aunt Alice run a café, but her ambitions to expand it and start a family with Ben get shaken up when Travis flirts his way into the picture.
TRAVIS – (30's, Bari-tenor C3 to G4) is an appealing, quirky artist who shows up in town for mysterious reasons. Thoughtful, poetic, but down to earth and with a droll sense of humor, he makes everyone think twice about their lives. Like an older brother to Ben.
ROGER – (50 to 60, Bari-bass G2 to Eb4) is Ben's dad, a realtor and town councilman who covets a chance at state office. The pompous, blustery bearing he cultivated in the military and politics rarely softens, and he doesn't get jokes, so he has trouble communicating that he does love and care for Ben. Not quite a Trump, but close. A
ALICE – (40's to 60's, Mezzo G3 to F5, needs to handle her break well) is Kate's aunt, a warm, caring woman who runs the café. All seek her advice because she's smart, with strong principles, though she frequently claims to be bewildered. Needs a sharp comic sense.
The Winter Park Playhouse is an equal opportunity employer, dedicated to a policy of non-discrimination in employment on any basis including age, race, color, religion, national origin, sexual orientation, marital status or veteran status, the presence of a non-job related handicap, genetic information or any other legally protected status. The Winter Park Playhouse is a 501(c)(3) non-profit charitable organization and is proudly affiliated with Actors' Equity Association, the professional union of stage actors and stage managers, and the National Alliance of Musical Theatres.