Festival tickets are on sale now!
Tickets are $10 per new musical or $50 for a 6-show Festival Fun Pass.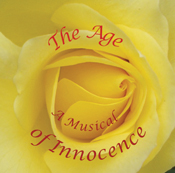 THE AGE OF INNOCENCE – An American Romance
Based upon the novel by Edith Wharton / Music by Ted Kociolek / Book & Lyrics by Walter Holland & Ted Kociolek / From an idea by Walter Holland

Set in 1870s​ New York society, The Age of Innocence tells the story of Newland Archer, a young attorney engaged to the loving, but conventional May Welland. When he encounters her European cousin, the beautiful and mysterious Countess Olenska, his life is forever transformed. Torn between duty and desire, Newland confronts implacable social forces and his own contradictory nature in his quest for a true, authentic life.
GIGOLO – A Cole Porter Revue
Conceived by Paul Gilger

A musical revue featuring the music of Cole Porter that is juxtaposed to tell the tale of a handsome playboy and his affairs with four beautiful women. Featuring 25 Cole Porter classics including, "You're The Top," "Let's Do It," "It's De-Lovely," "Night and Day" and many more.
THE IMPOSSIBLE CLUB
Book, Music & Lyrics by Ned Wilkinson

When Versailles Middle School institutes a "no bullying" policy, small bookish Birch finds that he's still targeted by the larger, more athletic, and more violent Rhine. Aspiring popular girl, Cherry castigates the social efforts of the more awkward and bohemian Trillium. Sensing rising conflict, Birch and Trillium form an alliance, immediately countered by Rhine and Cherry, despite their prepubescent distaste for the opposite gender. After all, four students are guilty of the offense of bullying, and will all be expelled and suffer juvenile detention if they report on each other. They calm down and discuss the issues which were bothering them in the first place. They realize their only hope of staying in school comes from simply refusing to fight any longer – a task that seems impossible given their differences. But with nothing to lose, they dissolve their previous alliances and form a new club dedicated to the idea that no one has to fight. A bit worse for wear, all four students head for home, having averted disasters – this time.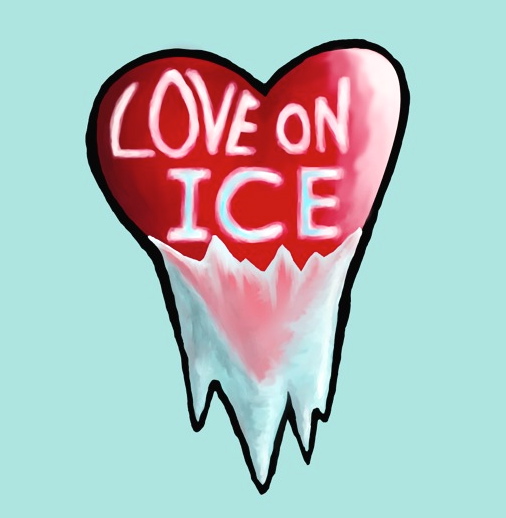 LOVE ON ICE – A Cryogenic Love Story
Book by Bill Nabel & William Squier / Music by Jeffrey Lodin / Lyrics by William Squier​ & Bill Nabel

Love on Ice is a different kind of love story. Dr. Charles Martin is madly in love with his new bride, Marie. However, on their wedding night, Charles has a "mid-life crisis" moment. Fearing that, if he dies prematurely, they won't have their full share of time together, Charles asks Marie to promise him to have him cryogenically frozen. Marie is cold to the idea and fends off Charles' creative efforts at persuasion. But, after a mortal accident, she changes her mind and asks Charles to freeze her so they can love happily ever after. This results in Charles having to protect Marie's frozen body from the French government, an ex-lover and his own human frailty – plagued by the question, "Can we fall in love…again?" Assisted by the cryogenic spirits of Ted Williams, Walt Disney and Michael Jackson, love prevails, souls unite, and love burns forever…at minus 270 degrees Centigrade.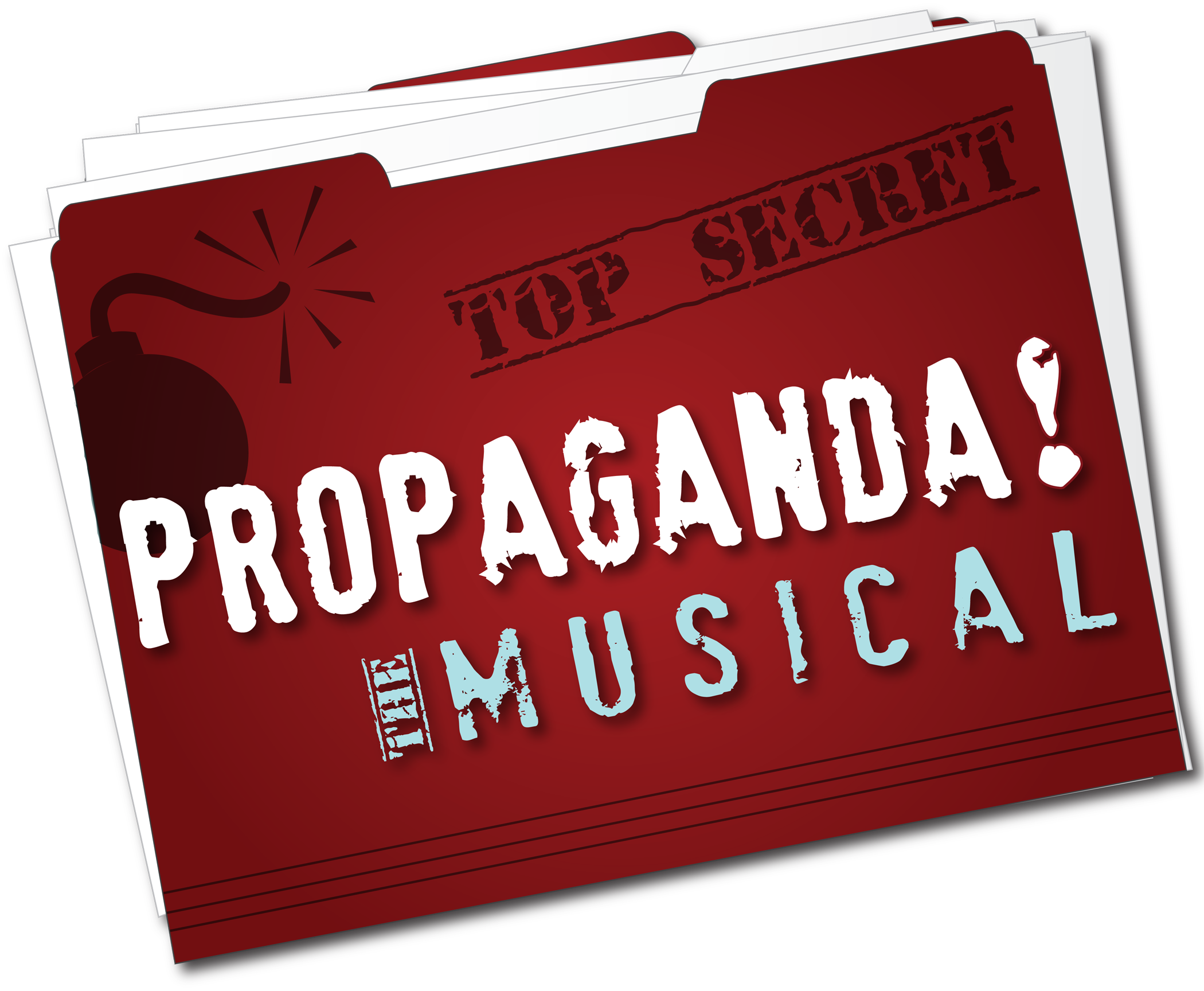 PROPAGANDA! THE MUSICAL
Book, Music & Lyrics by Taylor Ferrera & Matt Webster

While our trusted politicians lead our nation, there is one secret government bureau devoted entirely to covering up their gaffes, blunders, and occasional light to heavy treason. Propaganda! The Musical follows young, naïve Rookie as he takes over this bureau from his Grandfather. On his first day, the biggest scandal in the bureau's history falls into Rookie's untrained hands. Aided by his devoted-to-a-fault assistant and his new surrogate Grandpa, Rookie must pull off the most innovative (and musical) cover up the bureau has ever attempted - all while avoiding traps set up by an enemy from within: the scorned Agent X. Navigating the world of scandals and lies, Rookie discovers ignorance may not always be bliss.
SECTION 60: The New Ghosts of Arlington **
Music by Waldo John Wittenmyer / Lyrics by Waldo John Wittenmyer & Todd Olson / Book by Todd Olson

It's another day in Section 60, the plot of land in Arlington Cemetery recently dedicated to the incoming dead from the Iraq and Afghanistan. 30 soldiers a day are buried there. Section 60 follows the arrival of Marine Private first class L.E. Nott, he is greeted by the other ghosts of Section 60 who share their stories of how they got there. As with the thousand other funerals in Arlington every month, the day ends, the living leave, and the ghosts are left there with each other. Bound at sunset by a unique brotherhood that binds them together forever. Ready for the new dead who will arrive in the morning.
** Section 60 contains strong language
AGE OF INNOCENCE
Based on the novel by Edith Wharton | Music by Ted Kociolek | Book & Lyrics by Walter Holland & Ted Kociolek | From an idea by Walter Holland
TED KOCIOLEK (Music, Book & Lyrics) is a noted composer, librettist, vocal coach, musical director, educator and pianist. As a writer, he is represented by The Age of Innocence, Abyssinia, Jolson: A New Vaudeville and has contributed songs to the revues Shrinks! by Nicky Silver and Crazy Love, which had successful runs nationwide. Other composing credits include dance and incidental music, cabaret, industrials and special material. Ted has been affiliated with several Broadway shows and worked extensively in regional theater as conductor, keyboardist and arranger. As a vocal coach, he has served on the faculties of NYU and Long Island University and maintains a private practice at his home in New York City. Ted is a member of ASCAP and the Dramatists Guild. www.tedkociolek.com
WALTER HOLLAND Ph.D., (Books and Lyrics) is the author of three books of poetry Circuit (Chelsea Station Editions, 2010), Transatlantic (Painted Leaf Press, 2001), A Journal of the Plague Years: Poems 1979-1992 (Magic City Press, 1992) as well as a novel, The March (Masquerade Books, 1996; Chelsea Station Editions 2011). He collaborated on the book and lyrics for a musical based on Edith Wharton's The Age of Innocence, which will receive a staged reading in August 2017 at the Florida Festival of New Musicals. His short stories have been published in Art and Understanding, Harrington Gay Men's Fiction Quarterly, Rebel Yell, and Mama's Boy: Gay Men Writing About Their Mothers. Some of his poetry credits include: Antioch Review, Art and Understanding, Barrow Street, Bay Windows, Body Positive, Christopher Street, Chiron Review, The Cream City Review, Found Object, Men's Style, Pegasus, Phoebe, and Poets for Life: 76 Poets Respond to AIDS. He currently writes book reviews for Lambda Literary on-line and for Pleiades literary journal. He lives in New York City. For more information visit: walterhollandwriter.com.
GIGOLO
Conceived by Paul Gilger
PAUL GILGER (Conception) is an American architect, set designer, and playwright who conceived the 2003 off-Broadway Jerry Herman musical revue Showtune which was recently produced at the Winter Park Playhouse in 2016. In 1991, he designed the Industrial Light and Magic film studio building in San Rafael, California for filmmaker George Lucas (Star Wars, Indiana Jones) and in 1989, he prepared conceptual designs for the Disney/MGM Film Studios in Tokyo, Japan. With Nomad Productions Scenic Studios in San Francisco, Gilger prepared concert touring sets for Madonna (1985 Like a Virgin Tour), Kenny Loggins, Crosby Stills & Nash, Carlos Santana, Alabama, Dio, and Petra, stage sets for Whoopi Goldberg and Anthony Newley (the 1983 musical Chaplin), set pieces for the Super Bowl broadcast, and numerous sets for television. Gilger is a graduate of the University of Cincinnati College of Design, Architecture, Art, and Planning, with study in set design at UC's College-Conservatory of Music. He resides in Santa Rosa, California. Gilger has appeared in two PBS documentaries; A Ride Along the Lincoln Highway (2008) produced by Rick Sebak and 100 Years on the Lincoln Highway (2014) produced by Tom Manning.
THE IMPOSSIBLE CLUB
Book, Music & Lyrics by Ned Wilkinson
NED WILKINSON (Book, Music & Lyrics) graduated from the Berklee College of Music in 1987 with a degree in Commercial Arranging and has since been looking for more interesting things to do than simply put notes on paper. In 2004, Ned premiered his first original musical Dawg Pound Blues in a concert reading which led to a 2006 production and a new artistic direction. His first Orlando International Fringe Festival show, Julie Bunny Must Die!, also played Missouri and has become a convention hit, a double cast album, and an ongoing re-imagining project. Upon relocating to Florida, he found success at the Orlando Fringe with Fosgate: Ferret Loan Officer (2012 Patrons Pick, Orlando Sentinel Top 10), TJ & Mr. Oaksite (2013 Patrons Pick), Rhubarb The Bear: Maximum fuR&B (2013 Daily City Best Kids Fringe) and Ned's solo show Firing My Bass Teacher (2017). His other theatrical credits there include Tommy, Joseph and the Amazing Technicolor Dreamcoat, Company, Tintypes, Urinetown, The Secret Garden, Song of Singapore, and Striking 12. When not globetrotting, Ned enjoys being the third pit orchestra member (playing whatever's needed) and occasional cabaret artist at the Winter Park Playhouse, under the musical direction of longtime partner Christopher Leavy.
LOVE ON ICE
Book by Bill Nabel & William Squier | Music by Jeffrey Lodin | Lyrics by William Squier & Bill Nabel
BILL NABEL (Book & Lyrics) is an American Academy of Arts and Letters Richard Rodgers Prize finalist for Take Me America, a new musical about seven immigrants applying for asylum to the United States. Take Me America, book and lyrics by Bill Nabel with music by Bob Christianson, opened the season for the renowned Village Theatre in Issaquah, WA in 2011. Mr. Nabel also wrote the book and lyrics for Gollywobble, a musical based on "The Andy Griffith Show" for Paramount Pictures; Who Killed Mario Lanza?; Habeas Corpus; and Go Ask Your Father. Plays include Lying To Spielberg, Milf, The Accompanyist, Hubble, The Schwarzchild Radius, Champ and Love, Loss and What I Drove. Mr. Nabel appeared on Broadway for the entire thirteen-year run of Disney's Beauty and The Beast for which he did original readings for Michael Eisner and Jeffrey Katzenberg. Mr. Nabel has appeared in over 9,500 performances on Broadway. Since his theatrical debut as "Tony" in West Side Story under the tutelage of Leonard Bernstein, Mr. Nabel has appeared in eight Broadway shows: the original A Chorus Line, Sweeney Todd, 42nd Street, Home Sweet Homer, Ain't Broadway Grand, Evita and The Most Happy Fella.
JEFFREY LODIN (Music) and WILLIAM SQUIER (Lyrics & Book) have collaborated on the TYA musicals Disney's Doug Live! at Walt Disney World and Merrilee Mannerly: A Magnificent New Musical, a stage adaptation of the award-winning children's book by Mary Cashman and Cynthia Whipple. Their produced works include the musicals 100 Years into the Heart and Benedict Arnold, both written with Pulitzer-nominated playwright Richard Vetere, Blindsided by a Diaper, Top of the Heap, Rebels 1775 and A Merry Mulberry Street Musical. Their songs have appeared on television (P.B.&J. Otter) and film (Doug's First Movie) and at the International Children's Festival. www.lodinandsquier.com
JEFF's other theater scores include Young Abe Lincoln, About Face, and Nice People, Naughty Girl. His songs can be heard on the CD A Celebration of Life (Randy Graff & Judy Kuhn). Jeff is also an accomplished music director/arranger, most recently for the Off-B'way musical Liberty. He has served as a conductor for Chita Rivera and pianist for Andy Gibb & Mongo Santamaria. Jeff is a faculty member of the American Music and Dramatic Academy (AMDA) in New York.
BILL won an Emmy Award for writing WKYC-TV's Unusual Phenomenon. His plays and musicals have appeared Off-B'way: The Treatment of Doctor Love; Off-Off B'way: G-Man, Babalu; regionally: Boywonder, Route 66 and the family-friendly musicals The Klemperers' New Clothes and The 3 Scrooges; TV: It's the Weekend (ABC). Bill is also a journalist who frequently writes about musical theater development for MusicalWriters.com.
PROPOGANDA! THE MUSICAL
Book, Music & Lyrics by Taylor Ferrera & Matt Webster
TAYLOR FERRERA (Book, Music & Lyrics) is a writer, singer, actor, and Paul Newman enthusiast based in New York City. Her satirical songs on YouTube have over a million views and have been featured in the Huffington Post, on NBC television and various radio shows, and in periodicals across the country. She has written for television (Questionable Choices – Music Choice), web series (Community Theater: Seinfeld the Musical), as well as the stage. Most recently, she co-wrote the book to a 4-actor version of Cinderella produced by The American Pops Orchestra in DC. Her first musical, Propaganda! The Musical, was selected for the 2014 New York Musical Theatre Festival. She received her degree in acting from West Virginia University, is a San Francisco Giants fan, and will always cry when she visits the grave of Robert F. Kennedy (which she does more often than you'd probably guess).
MATT WEBSTER (Book, Music & Lyrics) has been writing musicals since his freshman year of college. His musicals have been seen in NYC at the Pearl Theatre, HERE Arts Center, the Secret Theatre, and the New York Theatre Barn. Most recently, he co-wrote the book to a 4-actor version of Cinderella produced by The American Pops Orchestra in DC, which premiered in March of 2017. Matt is the 2016 recipient of the Johnny Mercer Songwriter's Award. He has written original songs for weddings, web-series, concerts and baptisms. (He loves his nieces and nephews!)
SECTION 60: The New Ghosts of Arlington
Music by Waldo John Wittenmyer | Lyrics by Waldo John Wittenmyer & Todd Olson | Book by Todd Olson
WALDO JOHN WITTENMYER (Music & Lyrics) is a multi-instrumentalist from Austin, Texas who has 10 years of experience playing in rock, pop, and indie bands in Austin and Houston. Past bands he has been on tour with include What Made Milwaukee Famous, Grandfather Child, and the Hereticks. His current projects out of Austin include two groups, Toma and Velo, both of which play extensively throughout Texas. Velo will be featured this year at New York's CMJ festival and both bands are expected to perform at SXSW in Austin. In addition to his keyboard playing for live performances, Waldo also works as a recording engineer and producer. This is his first work for the theatre.
TODD OLSON (Lyrics & Book) is the recent recipient of the Florida Professional Theatre Association's Richard G. Fallon Award for Excellence in Professional Theatre. Todd has directed over 150 plays, musicals, and operas, including My Way (which he co-created) at the Actor's Theatre of Louisville and I Left My Heart (also co-created) at Milwaukee Repertory Theatre. Original works include Lysistrata, Casa Blue, the last moments in the life of Frida Kahlo, and Joe Corso Re-Enters from the Wings, which won the 2012 Holland New Voices Playwright Award at the Great Plains Theatre Conference and is now published on Amazon.com. Todd received his M.F.A. from The University of North Carolina, and is a graduate from the Institute for Advanced Theatre Training at Harvard where he took classes with David Mamet, Peter Sellars, Andrei Serban, Robert Scanlan, Robert Woodruff, Anna Deveare Smith, and Robert Brustein, among others. Todd was a teaching fellow at Harvard, and has taught classes at Vanderbilt, Boston University, University of North Carolina, and the University of South Florida.