General admission(single ticket for the reading of one new musical)$10
Florida Festival Fun Pass(Purchase 6 readings and only pay for 5!)$50

To purchase festival tickets, click on the button above or call the box office at 407-645-0145. The online ticketing system will automatically apply the Festival Fun Pass pricing to your cart after you have selected a performance of each new musical.
---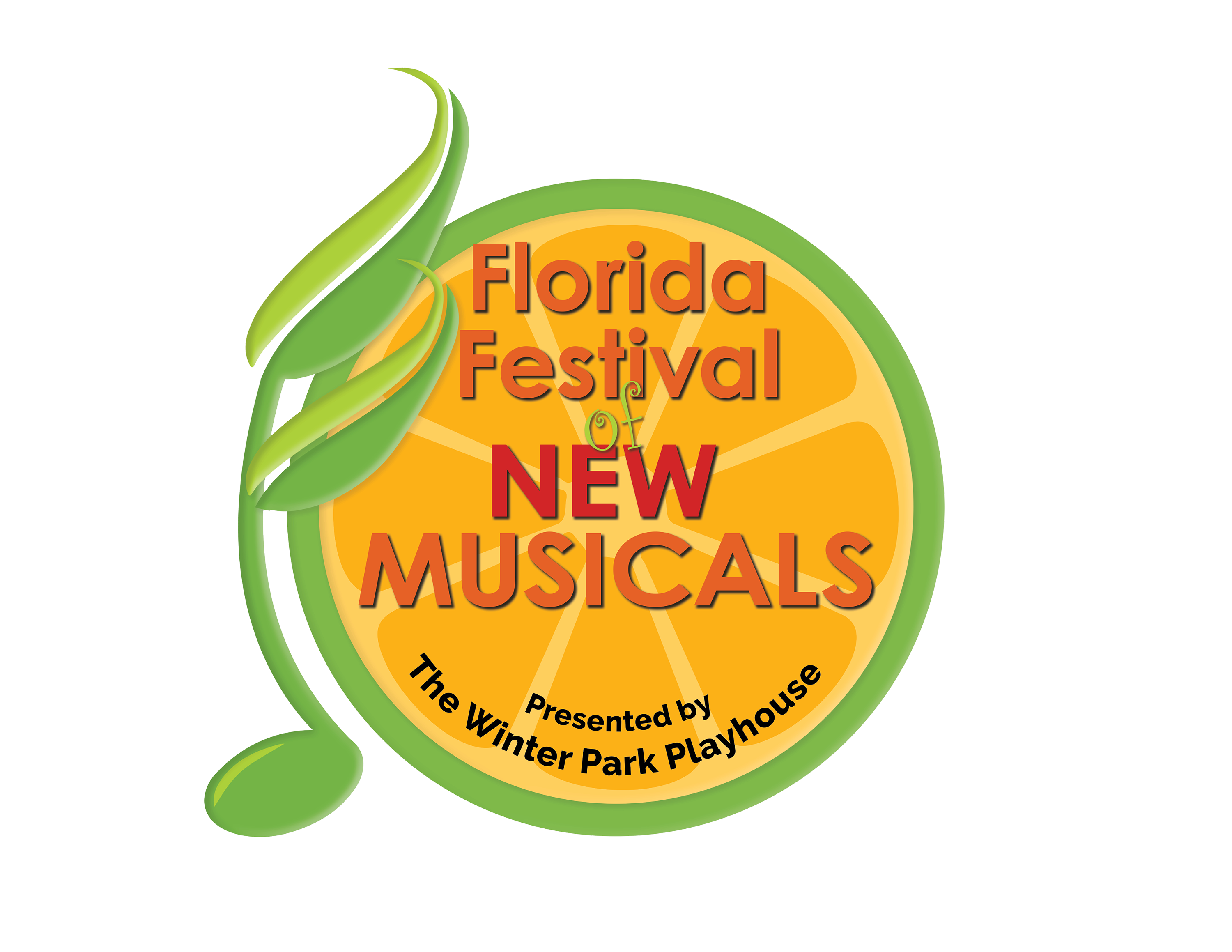 Bats On The Moon
Book & Lyrics: Kenny D'Aquila (Vero Beach, FL) Music: Joel Spineti (Old Lyme, CT)
When the editor of the Sun, a fledgling NYC newspaper, proclaims that a renowned astronomer has found proof of life on the moon, chaos ensues. Is it fact or fiction? Based on true events, Bats on the Moon is a fun and fanciful story about life in the early days of journalism - its twists and turns, drama, ambition and intrigue. How will this discovery impact the public and change life here and now?

A Beautiful Place
Book: Linda DeArmond Grady (Prescott, AZ) & Michael Grady (Prescott, AZ)
Music: Craig Bohmler (Phoenix, AZ)
Lyrics: Steven Mark Kohn (Chagrin Falls, OH)
A story inspired by the life of Friedl Dicker-Brandeis who taught art to the children of the Terezin ghetto during World War ll. In 1942, Friedl and her husband Pavel were a part of the thousands of Czech Jews deported to Terezin. A critically acclaimed Bauhaus-trained artist, Friedl packed her one suitcase she was allowed, with paints, paper and books on art. With patience and scarce resources, she taught the children to use their imaginations, rediscover beauty, and transform the world in which they now found themselves living.

The Couple Company, The Musical
Book, Music and Lyrics: Jeff Patrick Johnson (Boston, MA)
It's Hollywood, 1976. UCLA film school grads Sonny Wells and Chanelle Williams videotape bar mitzvahs while trying to get their screenplay produced. When Sonny's mother passes, he finds himself the new owner of her lonely-hearts matchmaking agency in Boston. His inheritance comes with a stipulation: in order to sell it, he and Chanelle must stall their film-making careers and operate the wacky singles service for one year. What have they got to lose? Plenty; they're about to learn that some dreams come true... at a price.

Gabriel, Blow Your Horn
Book & Lyrics: Bryan Leys (New York, NY)
Music: James Campodonico (Bloomfield, NJ)
A light-hearted fable of good, evil, and shades in between. It's Judgment Day and the Angel Gabriel is assigned to demolish the planet Earth at midnight. But his old girlfriend, Lilith, who is now working for the other team, is doing everything in her infernal power to stop him!

The Useful Citizen
Book, music & lyrics: Katya Stanislavskaya (New Paltz, NY / Odessa, Ukraine)
An intriguing examination of America 's relationship with poverty vis-à-vis morality. Set in post-Civil War New York State, this musical loosely follows historical figure Josephine "Effie" Lowell. A privileged Civil War widow, Effie dedicates her life to being a "useful" citizen and becomes a renowned charity reformer. As she claws her way up in a world ruled by men, she learns that some of her reforms actually hurt the people they were intended to help.

Young Dr. Jekyll
Book: Philip David Stern (Burlington, VT) & Lisa Hopkins (Burlington, VT)
Additional Book: Tim Wells (Burbank CA)
Concept, Music & Lyrics: Philip David Stern (Burlington, VT)
The infamous Dr. Jekyll never died. After he was committed to an asylum, his two young sons, Harry and Arthur, were left to fend for themselves in London. The young Dr. Harry Jekyll is on the verge of a mind blowing discovery - an "intelligence" elixir. He is confident this will earn him the notoriety of his heroes Newton and Copernicus and erase the stigma of his last name. The story gets tangled up with a besotted roommate, a meddling landlord, a Smart Tart that contains the potion, and a triple-threat French songstress. Science or will power? If you really believe something, can it come true?