With the onset of difficult economic times and drastic budget cuts, we are all aware of the crisis in our public schools. Schools are overcrowded, resources are limited, and arts programming is being eliminated. In addition, field trips are becoming cost prohibitive, especially for Title One schools, and many of the children rarely, if ever, have an opportunity to experience live musical theatre.
The Winter Park Playhouse is meeting this need with its arts outreach program. The purpose of REACH is to bring live musical theatre that educates, engages and entertains to Title One and other under-served elementary schools in the Central Florida community.
This year's show selection, Schoolhouse Rock Live! Jr. began as an Emmy Award-winning 1970's Saturday morning cartoon series and today is a live stage musical that engages, entertains and teaches history, grammar, math, science and politics through clever, tuneful songs. Some of the song titles include: A Noun is a Person, Place or Thing; Three is a Magic Number; Unpack your Adjectives; Just a Bill; The Preamble; Do the Circulation; Conjunction Junction; Great American Melting Pot; Elbow Room; Interplanet Janet and Interjections.
To get more information or schedule a show at your school, call 407-645-0145.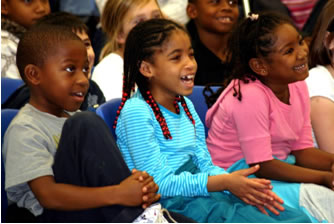 "…Our mission at Midway Elementary School of Arts is to provide a positive academic and arts linked experience where all students reach their highest potential and become life-long learners, and your show is completely integrated in this mission."
- Maria Bianco, Guidance Counselor
Midway Elementary
"Dear Winter Park Playhouse, you all inspired me to learn more and more each day. You guys gave me more inspiration than I ever had…"
-Amon McKinney, 3rd Grader
Goldsboro Elementary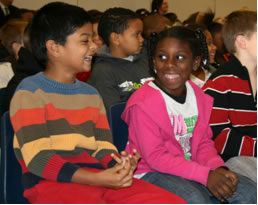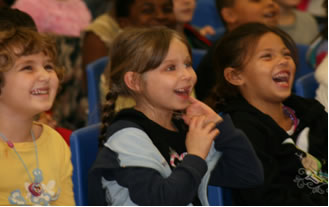 "…What an opportunity this was for our Goldsboro student population! Many of them had not seen a live performance of this nature…You are to be applauded for your efforts at keeping the performing arts alive and for sharing with others. Thank you for going the extra mile to bring live productions to our students. For many of our students, this was an experience which has made a very positive lasting impact on them."
Carrie Frye, Guidance Counselor
Goldsboro Elementary
This project is funded in part by United Arts of Central Florida and by the State of Florida, Department of State, Division of Cultural Affairs, the Florida Arts Council, and the National Endowment for the Arts.