​

David Jericko and The Crew in
Elvis: Aloha from Vegas
★

Thursday, June 15, 2023 at 7:30 p.m.

★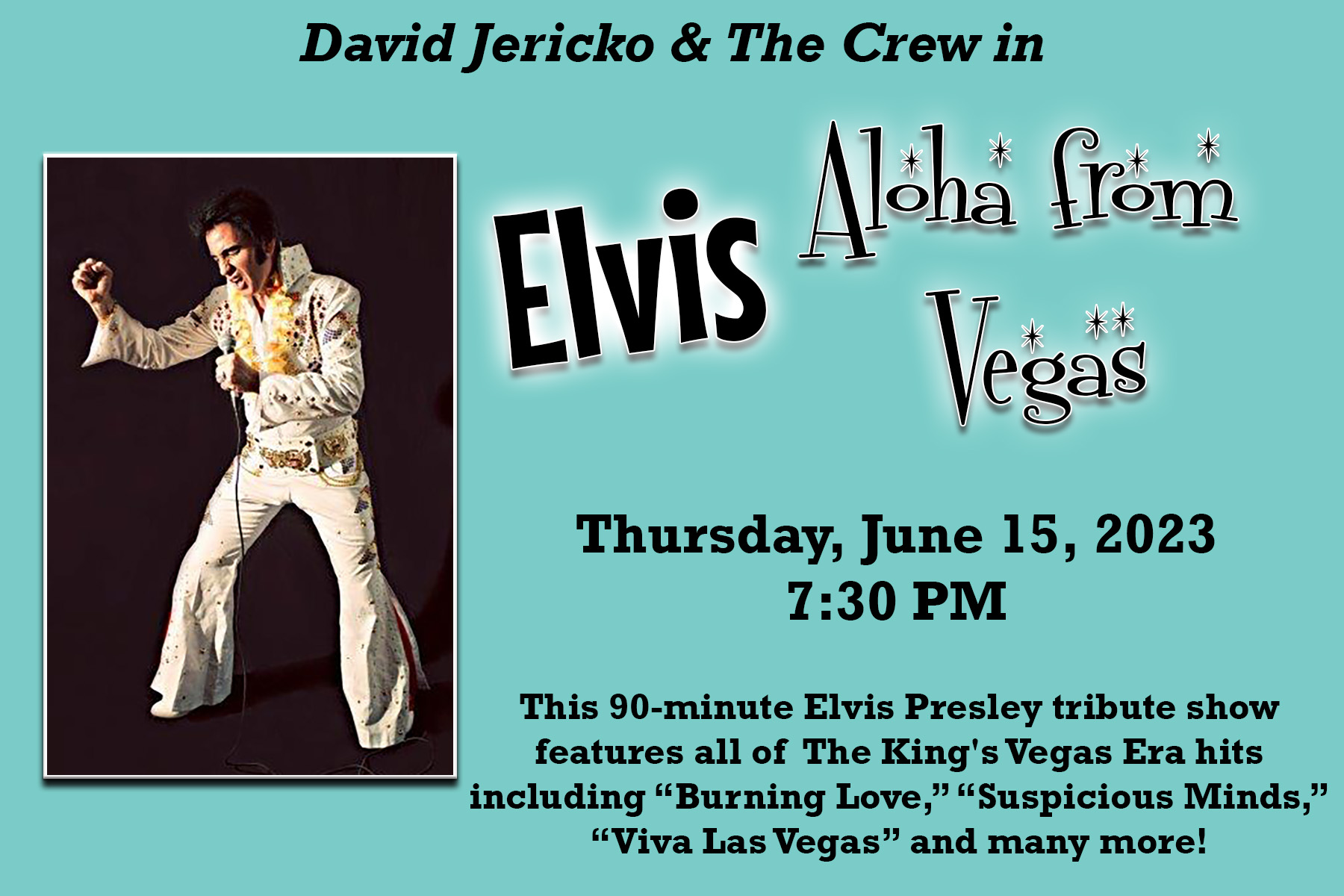 As part of its popular One-Night-Only Series, The Winter Park Playhouse will present Elvis: Aloha From Vegas on Thursday, June 15, 2023 at 7:30 p.m.
This special 90-minute, one-night-only show will be held at The Winter Park Playhouse with the net proceeds going to support the Playhouse and its year-round musical programming onstage and out in the community.
Elvis: Aloha From Vegas features award-winning performer David Jericko as Elvis Presley. Mr. Jericko will pay tribute to Elvis during his famous Las Vegas years and perform the well-known hits that rocked the pop music scene. Audiences will be treated to a score of songs including "Viva Las Vegas," "Burning Love," "Suspicious Minds," "Can't Help Falling in Love," and many more! Jericko will be accompanied by his professional band The Crew.
Chicago-born David Jericko has been performing since he was a child. His strong musical theatre background is a perfect complement to bringing Elvis to life onstage. As one of the premiere Elvis impersonators in the nation for over a decade, David will have audiences dancing in the aisles with his tribute to "The King."
The quarterly One-Night-Only events are very popular and consistently sell out. Tickets for this event go on sale March 15 at 11 a.m. and are $65.