​

Tickets for both Curtains Up! 2023 and Greta Pope's Motown
will go on sale Tuesday, August 1 at 11 a.m.
Curtains Up! 2023
★

Saturday, October 21, 2023

★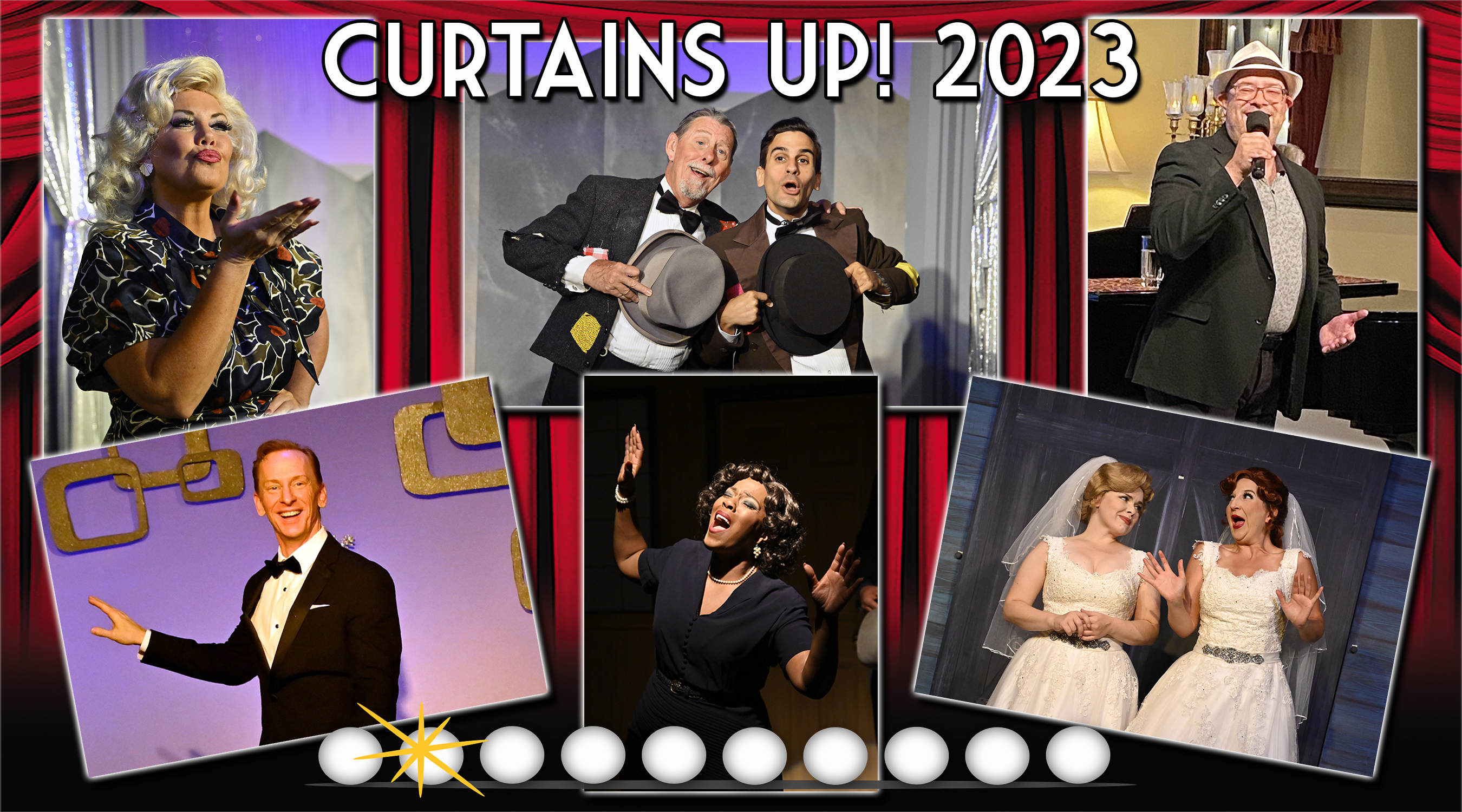 Curtains Up! 2023 features an open bar, a catered buffet and a one-of-a-kind 2-Act show with over 20 of the area's top performers donating their time and talent! There will be a live auction at intermission and all the proceeds go to The Playhouse 501c3 non-profit which serves the community with musicals and outreach to the underserved Title l school children and facility-bound senior citizens.
Your support matters! Please join us for a fabulous event and help The Playhouse sustain a bright future!

Greta Pope's Motown:
Pride of the Motor City
★

Thursday, October 19, 2023 at 7:30 p.m.

★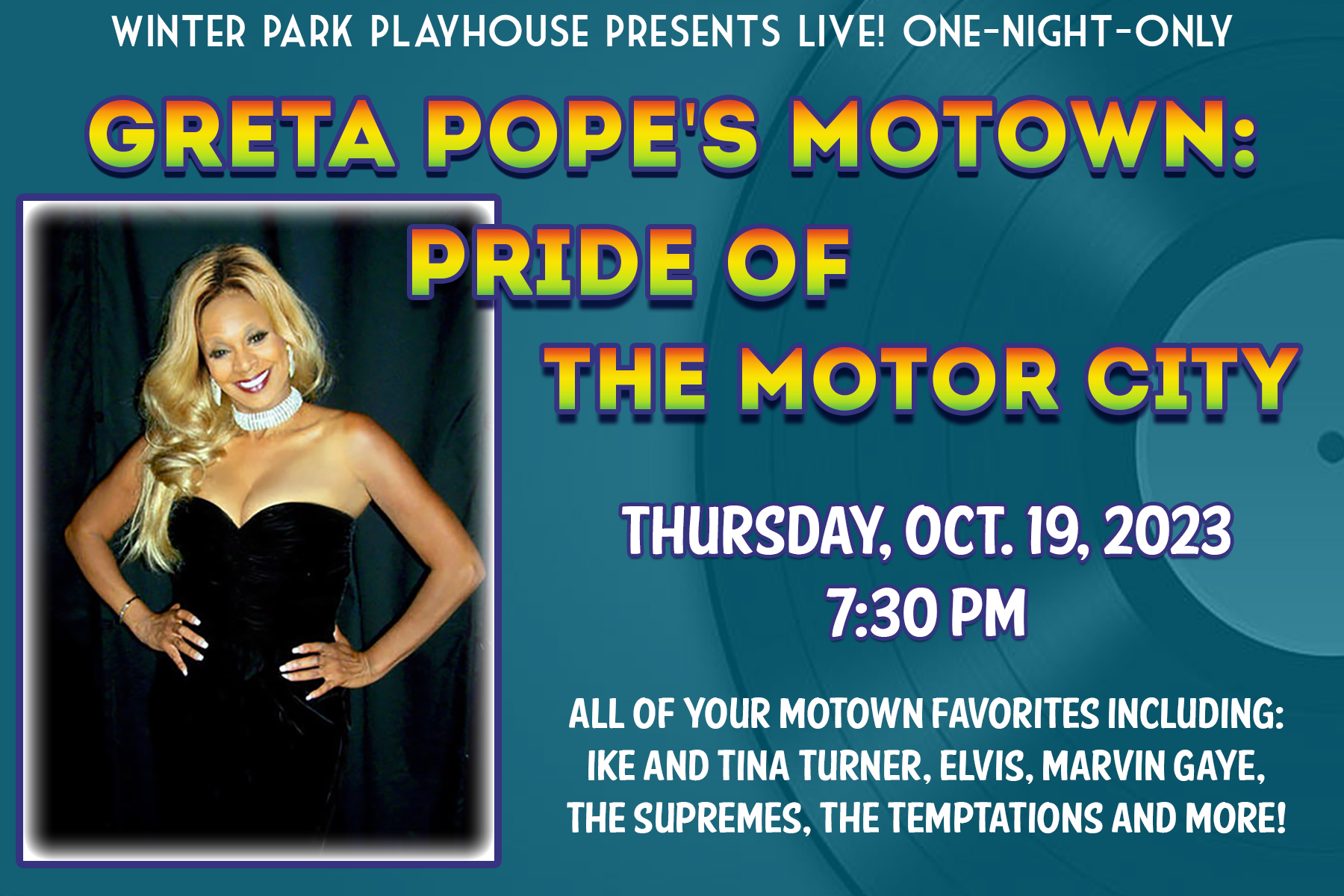 The incomparable Ms. Greta Pope takes The Winter Park Playhouse mainstage for ONE NIGHT ONLY on Thursday October 19, 2023 to perform all the greatest Motown classics!
Hear all of your favorites from the Motown Era, including: Ike and Tina Turner, Elvis, Marvin Gaye and Tammy Terrell, Dusty Springfield, The Supremes, The Temptations, Smokey Robinson, Inez and Charley Foxx, Sam Cooke, Martha Reeves and The Vandellas, Curtis Mayfield and so many others!
Please call the Box Office at 407-645-0145 or click the link below to purchase online.