Another unique entertainment option at The Winter Park Playhouse is our Spotlight Cabaret Series in the beautiful lobby piano bar. Different professional singers are featured in this monthly series and the New York-style cabaret performances are approximately 55 minutes in length with no intermission. Tickets for this very popular offering are $20. Students must be 15 years of age or older to be admitted to our cabaret series.
Tickets for this very popular offering are $20 with a one drink minimum. Advance reservations and early arrival are strongly recommended as seating is limited to 72. Tickets can be purchased online or by visiting or calling the box office at (407) 645-0145. Once sold-out, standing room tickets are available for $10.
Tay Anderson
November 17 & 18, 2021
Virtual Showing: December 3–5, 2021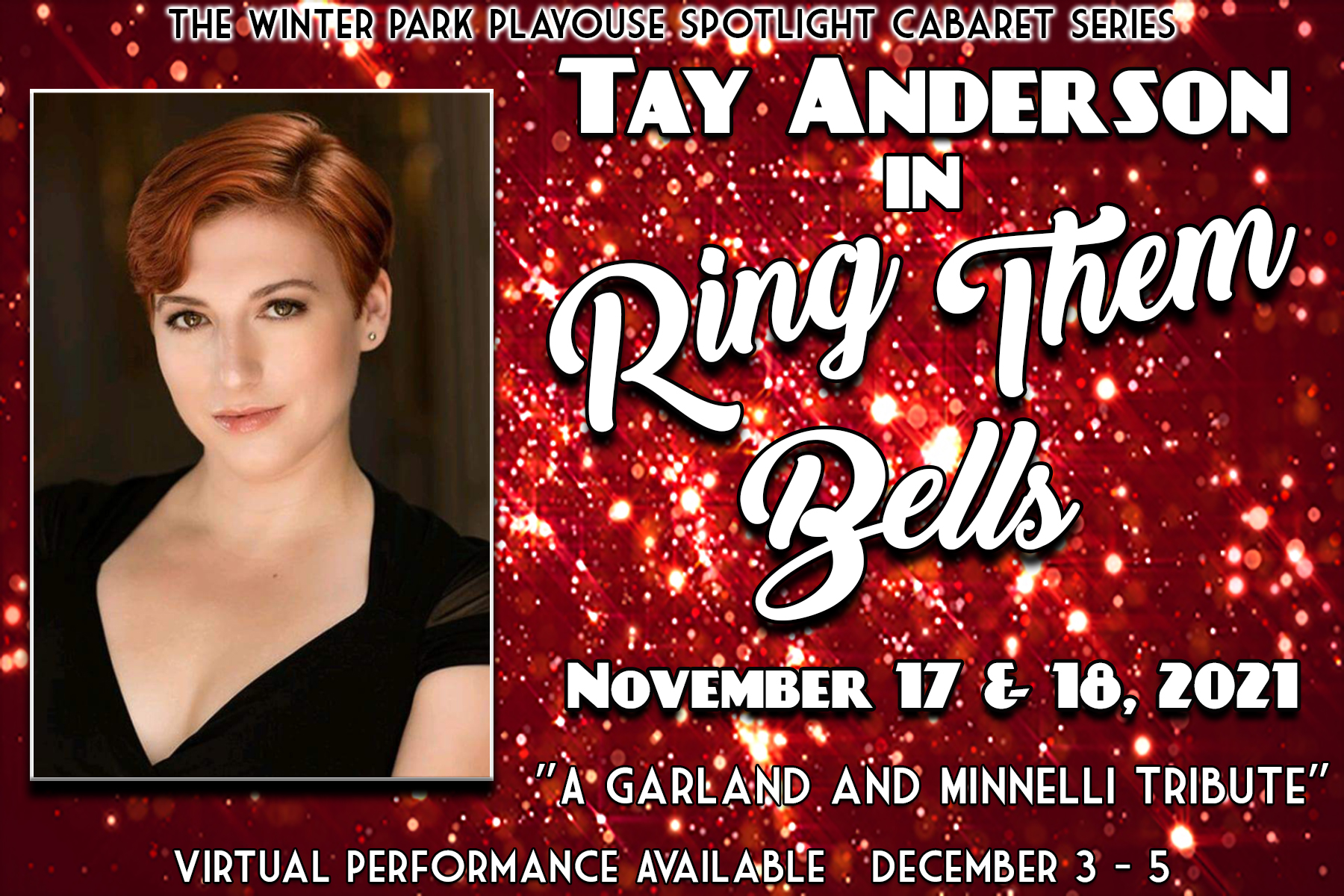 Get ready for a night of Broadway-style belting at The Winter Park Playhouse as Ms. Tay Anderson brings to life the best of Judy Garland and daughter Liza Minnelli in her new cabaret Ring Them Bells on November 17 and 18. Playhouse Musical Director Christopher Leavy will accompany on piano.
Ms. Anderson is a critically acclaimed performer whose impressive vocal technique fits perfectly with the styles of the late great Judy Garland and her daughter Liza Minnelli. Featuring iconic songs like "Over The Rainbow" and "Cabaret," she will wrap the audience in an evening of pure musical delight!
This production will also be offered virtually for anyone wishing to enjoy the show from the comfort of home. A link will be sent by email which will allow access to the recorded version of the cabaret for 3 days December 3-5, 2021. To purchase virtual tickets, click the link below.

---
The Playhouse Family Holiday Cabaret
LIVE: December 8 & 9, 2021
Virtual Showing: December 17–20, 2021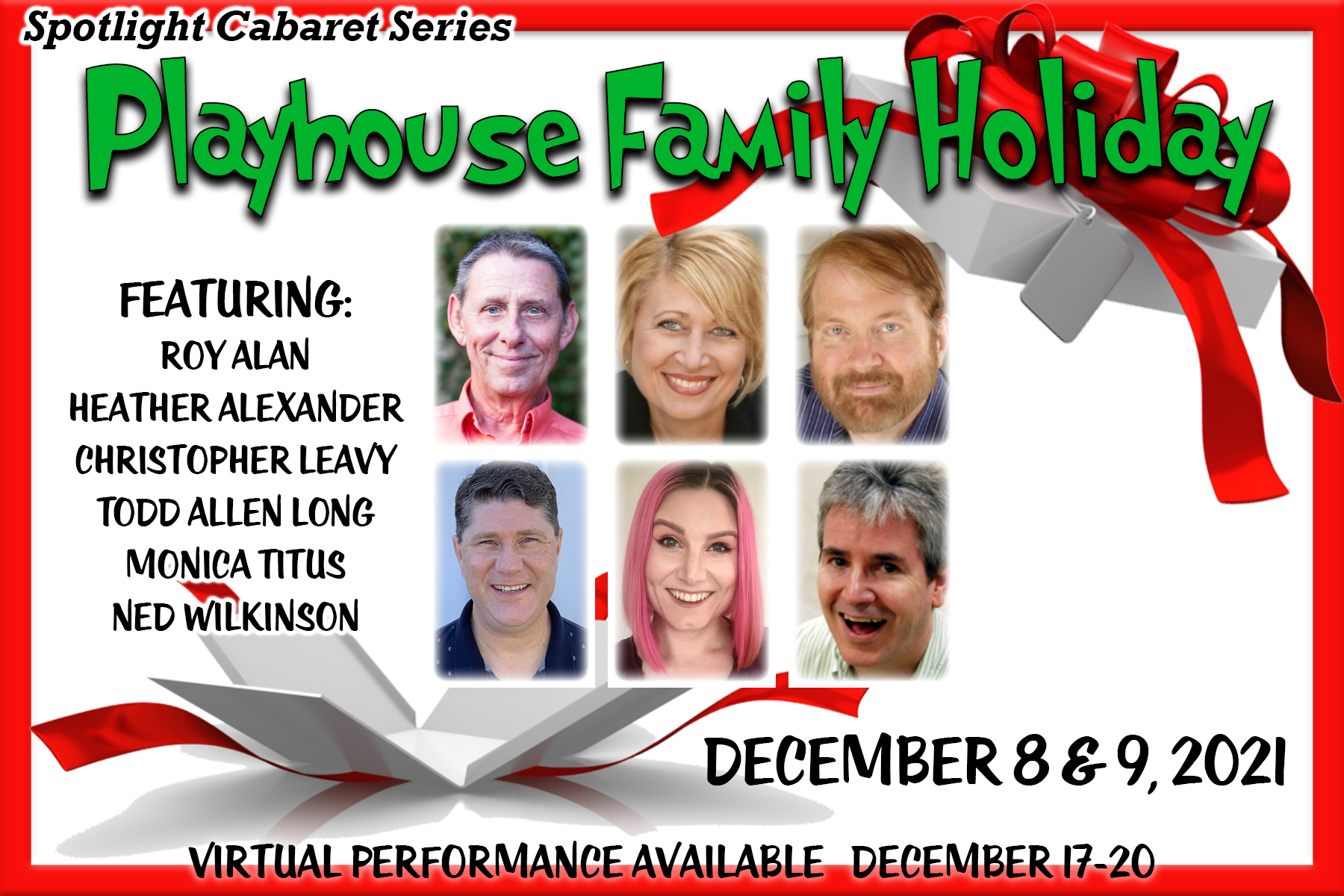 Want to feel at home for the holidays? There's no place like The Winter Park Playhouse and its new cabaret, The Playhouse Family Holiday Cabaret, on December 8 and 9, 2021.
Join the Playhouse founders Roy Alan and Heather Alexander, along with staff members Christopher Leavy, Todd Allen Long, Monica Titus and Ned Wilkinson as they weave together a feel-good cabaret filled with songs from radio, film, and stage.
Enjoy a fun evening with holiday classics like "Have Yourself A Merry Little Christmas," "Santa Baby," and "White Christmas" along with a variety of music, dancing, and seasonal surprises. Come forget your troubles and celebrate the season with us!

Tickets for live performances are $20 plus a one drink minimum. Doors open at 6:30 p.m. and the cabaret begins at 7:30 p.m. Please arrive early to enjoy your pre-purchased beverage in our lobby prior to the show.
Cabarets are currently taking place on the theatre mainstage and masks are required throughout the duration of the performance. Assigned seating is limited and performances sell out quickly, so advance reservations are strongly recommended.

The Playhouse Family Holiday Cabaret will also be filmed live and be available to enjoy virtually December 17-20, 2021.